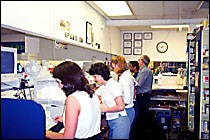 ACCOUNTS RECEIVABLES
The accounts receivable system is fully interactive with the prescription filling process or optional POS system. When a filling a prescription for a charge customer, the account balance, last payment date, and the last payment amount will be displayed. Customer isl automatically charged unless overridden. Features of the accounts receivable system are listed below:
Features and Benefits:
Printing Statements
Details line items. Includes a simple statement printing interface. Patients coded by statement type. Statement printing sorted by type.
Reprinting
Easily reprint statements for past dates..

Finance Charges
Shows balances on prescription filling screen. Automatically add finance charges for past due accounts. Monitors credit limits.

Separate Tax Types
Separates tax deductible items from non tax deductible items.

Reports
Provides Accounts Receivable aging report to assist account tracking.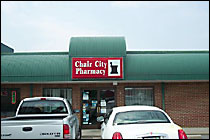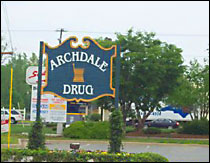 VIP NEWS

Click on headlines to read complete story

---

VIP Computer Systems, Inc. | 138 N. Churton St | Hillsborough, NC, 27278 | (919) 644 - 1690